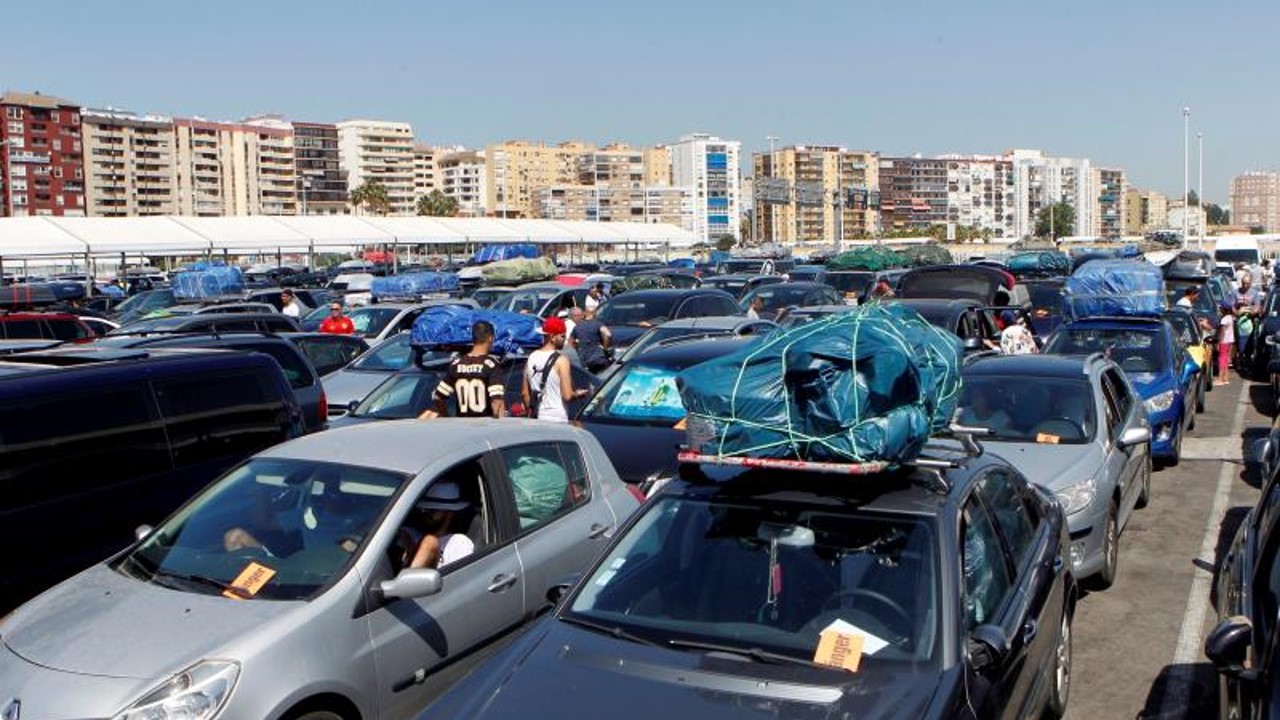 Summary:
APBA is assisting in the development of the Digital Port-Logistics Service Platform (DIGITAL PORT) project within the framework of the Economy, Industry & Competitivity Department's FEDER-INNTERCONECTA Programme.  Co-financed by the Centre for Industrial Technological Development (CDTI) and EU Structural Funding, its aim is to pave the way for digitalising services in the port-logistics field.
The project is coordinated form the Ingenieria y Soluciones Informaticas (ISOIN) company and is partnered up by Emergya Ingenieria (EMERGYA), Easytosee Agtech (EC2CE), Secmotic Innovation (SECMOTIC), and Ferrovial Servicios.  Deadline for completion is set for this coming December, having begun in September 2018.
The DIGITAL PORT Project visualises future ports as interconnected, smart, safe, green ports that are embedded in their host cities.  It addresses the design and development of an innovative modular platform to provide enhanced solutions for sea-port-city interfaces by adding value to improve efficiency and streamline logistics processes among the players involved in the port environment.  It employs state-of-the-art technologies, such as Big Data, IoT, AI, GIS 3D, Blockchain, Open Data and Cloud applications.
The cooperation between APBA and the ISOIN-led syndicate has specifically focused on the development of a simulation tool for our yearly Strait of Gibraltar Crossing Operation and, even more specifically, during the ticket exchange periods that take place on the days that we see the biggest surges of passenger departures from the Port of Algeciras Bay.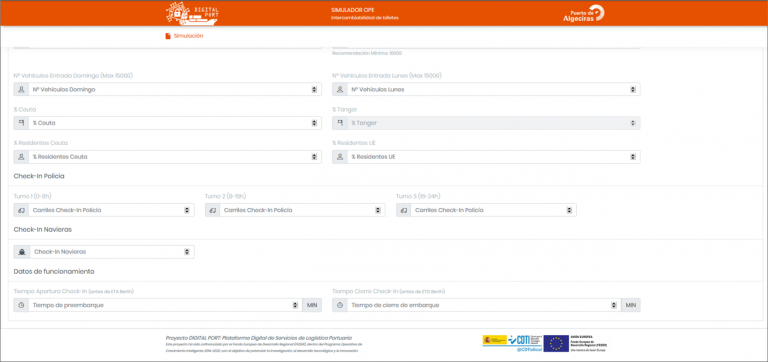 The simulation tool should enable APBA to forecast the length of stay and waiting times for passenger vehicle loading and – furthermore – it will allow us to fine tune our ferry rosters and scale our ticket or border checkpoints up or down to increase our ports evacuation capacity.  In addition, it should allow us to anticipate decision-making on whether or not to open extra waiting areas or realign road circulation routes inside the Port of Algeciras itself.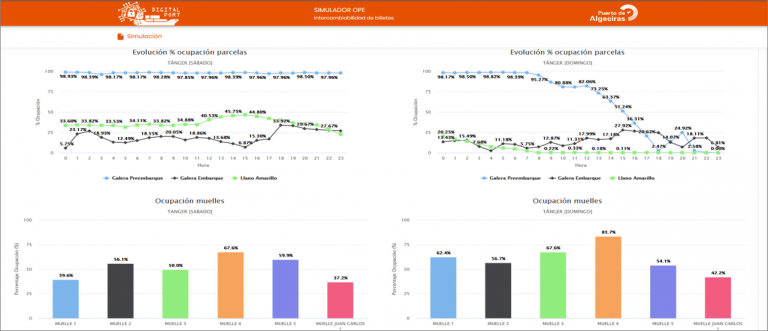 The project's innovation:
Process innovation and data analysis to improve decision making.
Digitization of logistics-port processes in order to speed up the flow of passenger vehicles through the Port of Algeciras during the OPE.
The project's products:
Simulation tool with a web viewer to improve operational decision-making and optimize the flow of passenger vehicles through the Port of Algeciras. The tool allows the analysis of different scenarios depending on the prognosis of the demand, scenarios and other variables related to the evacuation capacity of the Port.
Applicability:
Strategic and operational decision making by the APBA for the exit operation of the OPE in periods with interchangeability of tickets.