In December, the Port of Algeciras participated in the conference "Defining the capabilities and potential of the ports of Algeciras and Cádiz", organised by the Innovation and Development Agency of Andalucía (IDEA) within the framework of the FOCOMAR Project, and held in the headquarters of the Campo de Gibraltar Chamber of Commerce in Algeciras.
The event was attended by Carlos Fenoy Rico (Chairman of the Chamber of Commerce), Fernando Casas Pascual (Managing Director of IDEA) and Gerardo Landaluce Calleja (Chairman of APBA).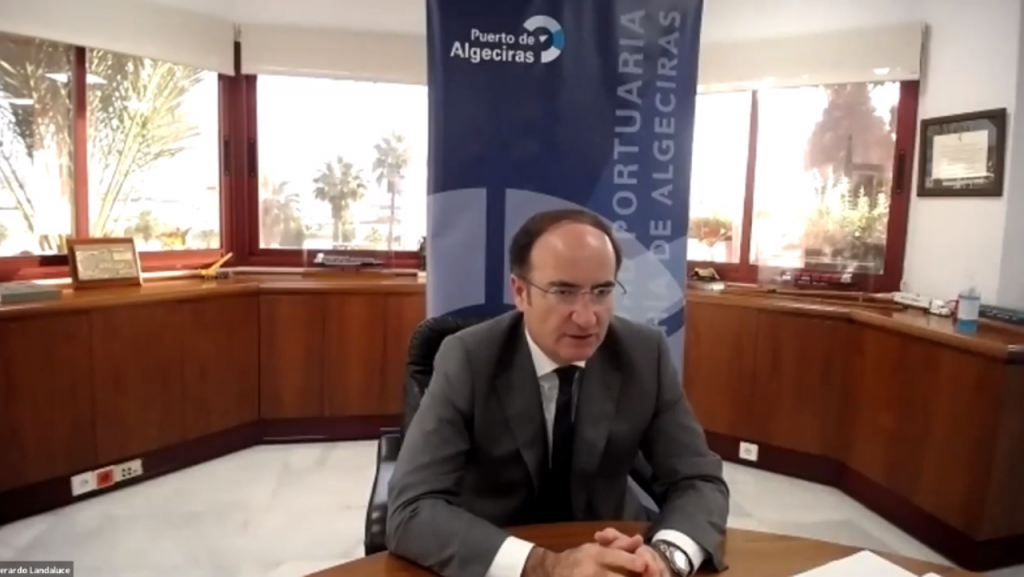 During the first part of the conference, which was held both face-to-face and online, the works and results obtained through FOCOMAR at the ports of Cádiz and Algeciras were presented, together with the advantages and opportunities offered by both areas to their users and customers. APBA's representative at the event was Nicolás Martínez, Head of Business Development. He talked about the potential of the ports of Algeciras and Tarifa and Jesús Medina, APBA's Head of Innovation, presented their Innovation Management and Culture Programme "Innovation Journey".

Throughout the second part of the event, logistic innovation and Industry 4.0 were encouraged by means of a workshop of technology challenges with Acerinox, Cepsa, Indorama and APBA as supporting companies. APBA's Innovation Office proposed the challenge "Advanced data analytics and operational excellence in port logistics", focused on identifying new means to add value for port users and customers, as well as for goods through use and profit from data (smart and advanced analytics), in its various formats and sources.
After proposing this challenge, APBA's innovation team maintained bilateral meetings with 7 potential providers of a solution. Their proposals were mainly based on geolocation of vehicles and goods, simulation and optimisation of operational scenarios, and structural monitoring and guidance of vehicles, by using technologies such as Big Data, AI and IoT.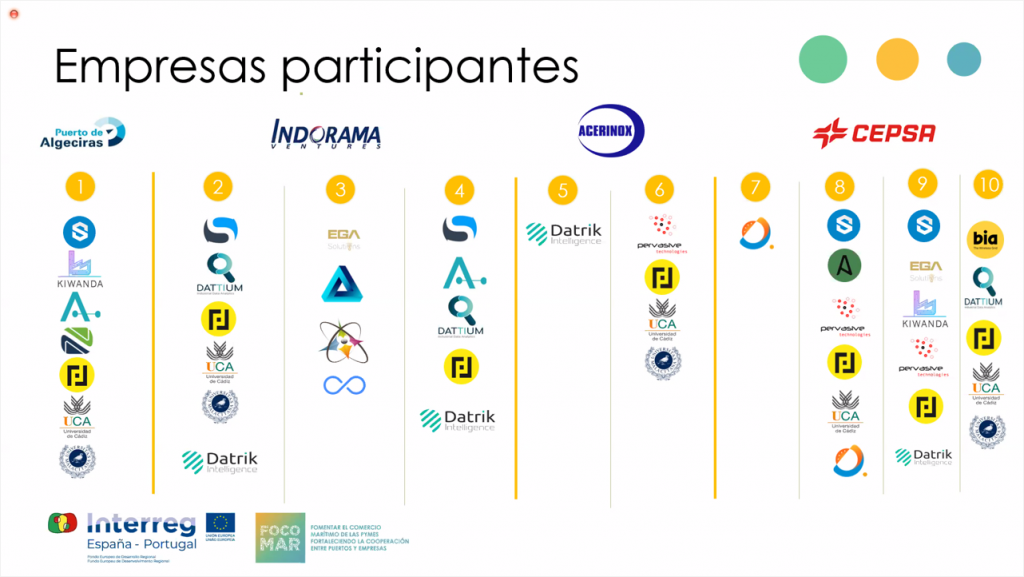 Finally, Ms. Mª Gloria Marín González, Provincial Secretary of Economy, Industry, Knowledge and Universities in Cádiz and Provincial Head of the Innovation and Development Agency of Andalusia IDEA, was in charge of closing the conference.