The Port Authority of the Algeciras Bay (APBA) participated, last Wednesday 14th of December in the Conference on Port Strategy organised by the Port Management Committee of the Spanish Technical Association of Ports and Coasts (ATPYC), at the headquarters of Puertos del Estado.
The conference, articulated around the strategic dimension in the ports of the national port system, was aligned with the recent publication of the new Strategic Framework 2030 of Puertos del Estado. The event was structured in an initial presentation of the State Ports Strategic Framework itself, the presentation of the book published by the ATPYC, "The Strategic Plan: Practical Guide for drafting and processing in ports", as well as specific presentations by three Port Authorities, closing with a round table discussion.
After the opening of the session by the President of Puertos del Estado, Álvaro Rodríguez Dapena, the President of ATPYC, Manuel Arana Burgos and the President of the Port Management Committee, Macario Fernández-Alonso Trueba, the first presentation was given on the new Strategic Framework of Puertos del Estado. On this occasion, Álvaro Rodríguez Dapena was in charge of presenting and detailing this strategic plan in a masterly manner to the audience.
This was followed by Ignacio de la Peña Zarzuelo, member of the Planning Working Group of the ATPYC Management Committee, who presented the methodological manual on port strategy. The book, constituted as a theoretical framework for the drafting and implementation of Strategic Plans in Ports and Terminals, incorporates practical experiences from more than 150 Spanish and international ports.
Once the intervention was finished, and after a short coffee break, the block of specific presentations began, where the strategic component was approached from three different verticals and experiences.
Jesús Medina, Head of the APBA's Technological Development Area, participated by presenting the APBA's digitalisation and innovation strategy. Specifically, Medina highlighted the analysis carried out by the Port Authority for the definition of this strategy and presented at a high level the actions developed for its practical materialisation. He also insisted on the need for a real transformation that goes beyond the technology itself and on the need not to lose sight of the strategic goal that motivates digital transformation and innovation.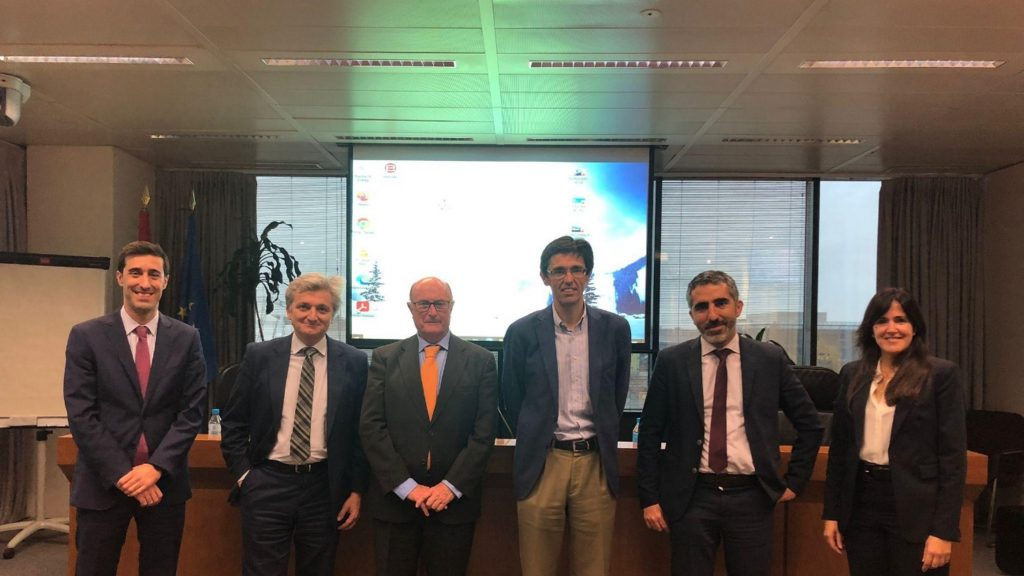 Among the other presentations, Rocío López Picón, Head of the Environment Division of the Port Authority of Huelva, presented the sustainability and green port strategy of the Andalusian port. Next, Pau Morales Fusco, Commercial and Business Development Manager of the Port Authority of Tarragona, took the floor to describe the connectivity and intermodality strategy of the Catalan enclave, thus concluding the block. The round table discussion entitled "The dimensions of the strategy in the port area, customers, suppliers, stakeholders, etc." closed the day.
The meeting was aimed at both ATPYC members and the rest of the general public of executives, technicians and professionals who make up the logistics-port sector, both in the business and institutional spheres.