Last March 10th, the Port Authority Bay of Algeciras (APBA) and the University of Cadiz (UCA) started the 1st Edition of the University Expert in Digital Transformation applied to Port Logistics, university degree promoted and organised by both institutions.
This new degree, which has a total of 22 places, an equivalence of 15 ECTS credits and a total of 375 hours of specialized training, will be taught this same academic year 2022/23 in the School of Engineering of Algeciras (ETSIA), from the first half of March until mid-July, although its final headquarters will be the new UCA-SEA innovation centre, which is being built by the UCA in the Maritime Lake of Algeciras and whose completion is expected imminently.
The new university degree is included within the Algeciras Port Digital Academy initiative, promoted by the APBA and which purpose is the constitution of different lines of work for the attraction, retention and creation of local digital talent. In this sense, the specific objective of the University Expert is the training, in digital matters, of non-technological university personnel and professionals of the Port Community, so that they can reorient their professional career towards the technological sector and/or lead the digital transformation of their companies.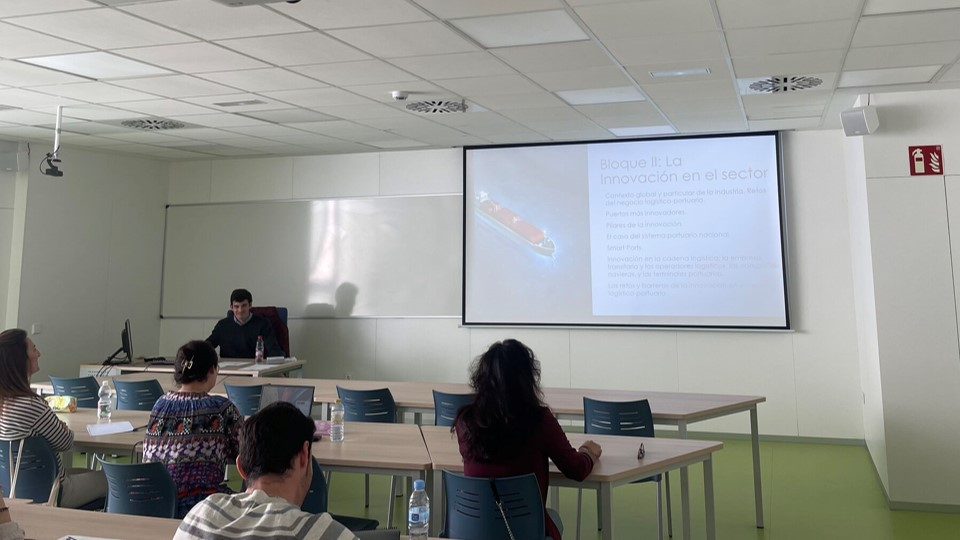 The course is jointly organised by the UCA and the APBA, directed by Professor Ignacio Turias and co-directed by the Head of the APBA's Technological Development Area, Jesús Medina. Its training programme is aimed at university graduates in all areas of knowledge, and at students pending completion of their studies this academic year with 30 ETCS credits remaining.
As for its contents, these are divided into three main subjects: Port Management and Logistics (basic aspects of the sector, key players in port traffic, freight traffic, governance, competition and competitiveness, port and intermodal infrastructures and railway management), Innovation and Digital Transformation in Ports (digital transformation in the port sector, innovation, enabling technologies, digital transformation and innovation strategies in the Port of Algeciras or digital ecosystem) and Process Management and Simulation (project management, Agile Scrum development methodologies, team fusion, introduction to Locode/Nocode/BPM/RPA or process simulation with a BPM such as Flexterm).
To do so, there will be teachers from the UCA, professionals from the APBA and companies from the logistics-port sector, who will offer training with an eminently practical approach in the solutions and tools of the digital ecosystem of the Port of Algeciras, a reference in digital transformation and innovation at international level.