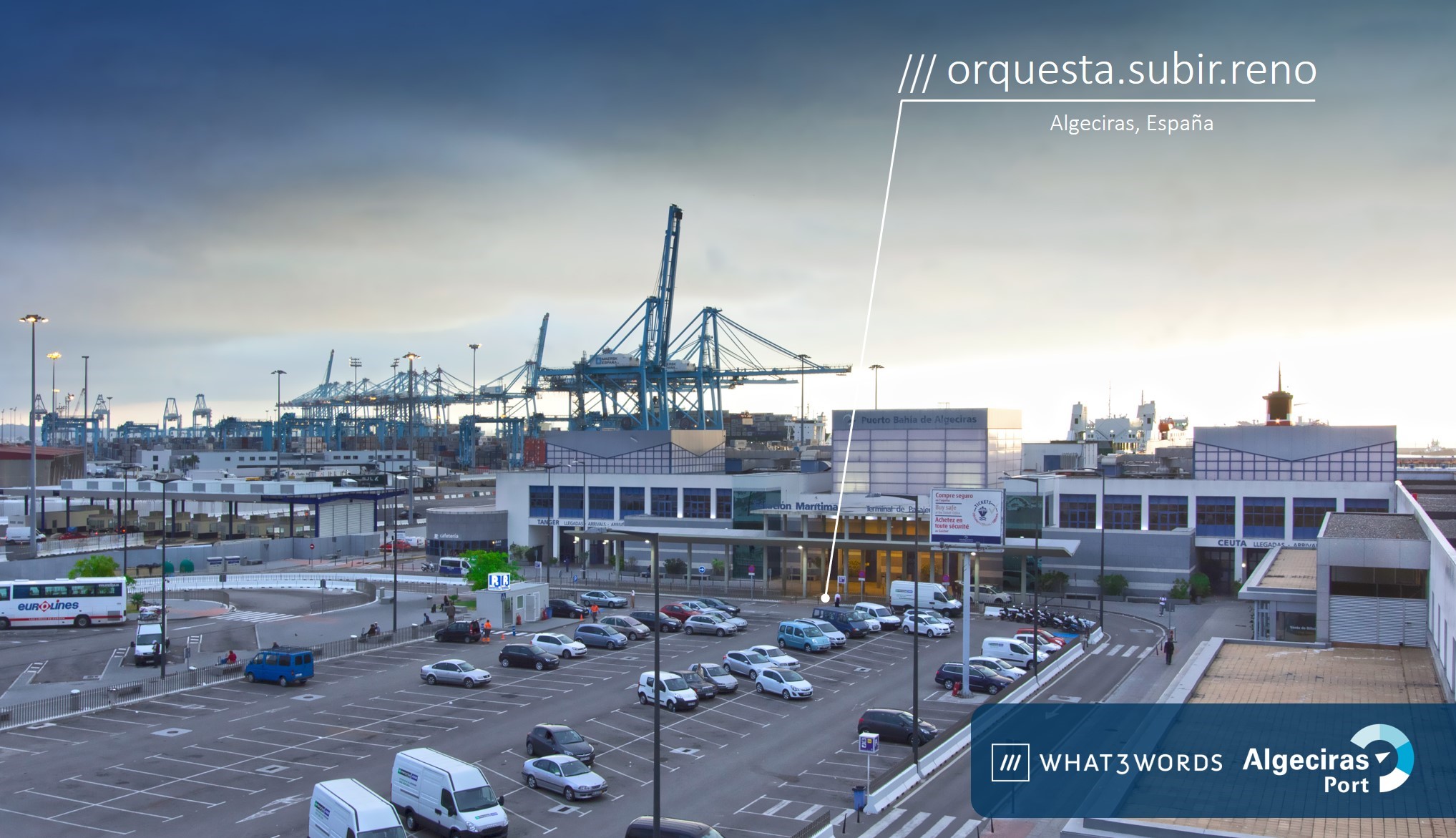 The Algeciras Bay Port Authority (APBA) is collaborating with what3words, the location technology company that makes it easy to talk about location. Having identified that traditional addresses do not tend to everyday modern needs, what3words' goal is to become a global standard for communication location.
Globally, 70% of addresses will not take you to the front door since street addresses can be inaccurate, ambiguous, with road names often repetitive and homes and businesses are often located far from the center of their postcode. Moreover, most of the world simply hasn't been addressed; from the park where you plan to meet up with friends, to informal settlements or the precise location where you are waiting for your cab.
what3words has divided the world into a grid of 3m x 3m squares and assigned each one a unique 3 word address. This means that everyone, everywhere now has a reliable, accurate and easy-to-use address. 3 word addresses are easier to remember than postal addresses and are more accurate than any other location reference system. what3words is also the first addressing system entirely optimized for voice recognition, allowing for the easiest and most human-friendly input. 3 word addresses are currently available in 26 languages, allowing over half the world's countries to use them in at least one of their official languages.
In light of the collaboration, the APBA has developed a map with 3 word addresses for every key location, improving passengers' and truck drivers' information and direction services within the website. This is:
Helping passengers and truck drivers navigate quickly and safely to the right locations in the Ports of Algeciras and Tarifa.
Improving the visibility of port area companies whose traditional addresses are vague, such as Muelle Isla Verde s/n or Muelle Juan Carlos I s/n;
Improving the mobility of passengers and heavy vehicles through port facilities
You can find maps and the updated information in the following links:
For more information on what3words – "the simplest way to talk about location" – you can visit their website, take a look at this video and find your 3 word address here.
Pierre Francois, senior partnerships manager, what3words, adds, 'We are very happy that APBA has adopted what3words – offering fixed and reliable addresses to those who are navigating the site. Not only will it improve efficiency, but will help to avoid confusion with vague addresses."