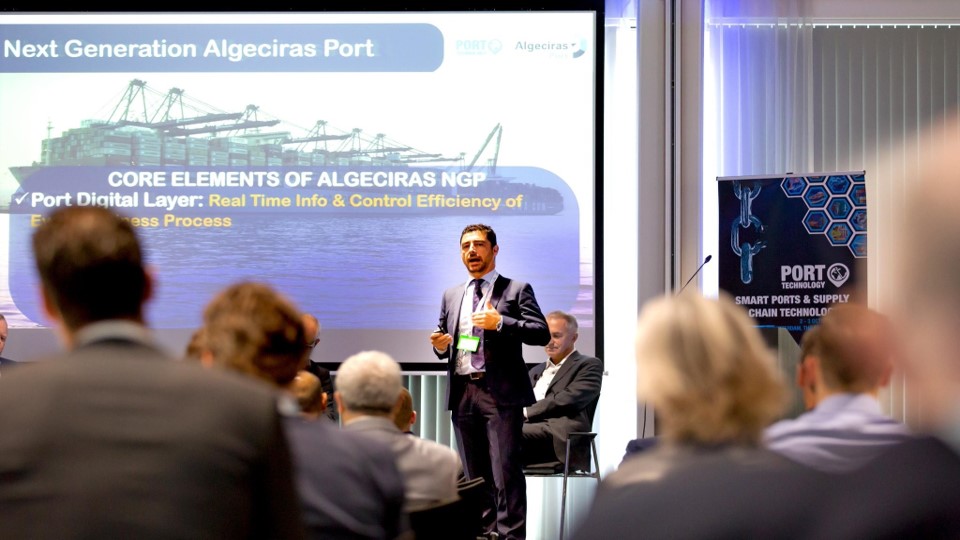 The Algeciras Port Authority, represented by Dr. Francisco de los Santos, had the honor to present in Rotterdam, in front of the shipping industry leaders, the main pillars of the digital transformation and innovation strategy and the most relevant projects related to the use of data sharing at both port and supply chain scale. The Algeciras Next Generation Port will focus on achieving the operational excellence and transforming the innovation as a continuous business process in order to offer and excellent quality of service.
The presentation of Algeciras Port took place in the session "Evolving Business Models: Transformation solutions" which goal was discussing the effectiveness of implementing total bespoke business transformation models to achieve the three E's: excellence in operation, extensive ecosystems and explorative innovation. The session was shared with the Port of Antwerp, Quintiq, NxtPort, World Economic Forum, RISE Viktoria and a panellist from Boston Consulting Group.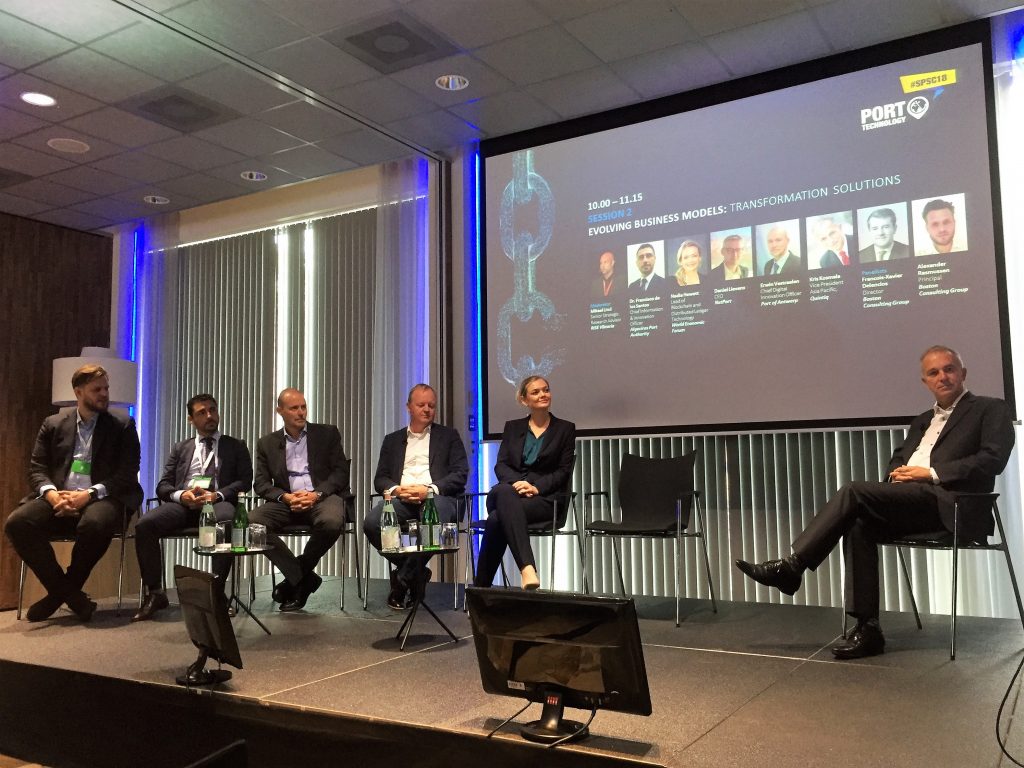 The 2018 Smart Ports & Supply Chain Technologies Conference (#SPSC18) analyzed the most pressing issues and trends affecting ports and supply chain and talked about the importance of sharing data and collaboration and how this can benefit shipping companies and ports worldwide. On the other hand, the most innovative technologies, mainly blockchain and automation, and its potential were presented through proof-of-concepts, pilots and use-case around the wider supply chain. Here there are some examples: A demonstrator run by BLOC – Blockchain Labs for Open Collaboration for the marine fuel assurance in Singapore; the new concept run by CargoX about the Blockchain Bill of Lading; a track and trace application for visibility alongside the value chain by FAST applications; or the proof-of-concept around the import container management by Valencia Port.
For more information and releases from the conference, please visit Port Technology.